9th STS Italia Conference| Interesting Worlds to Come. Science & Technology Studies facing more-than-human challenges| 28th – 30th June, 2023, Bologna, Italy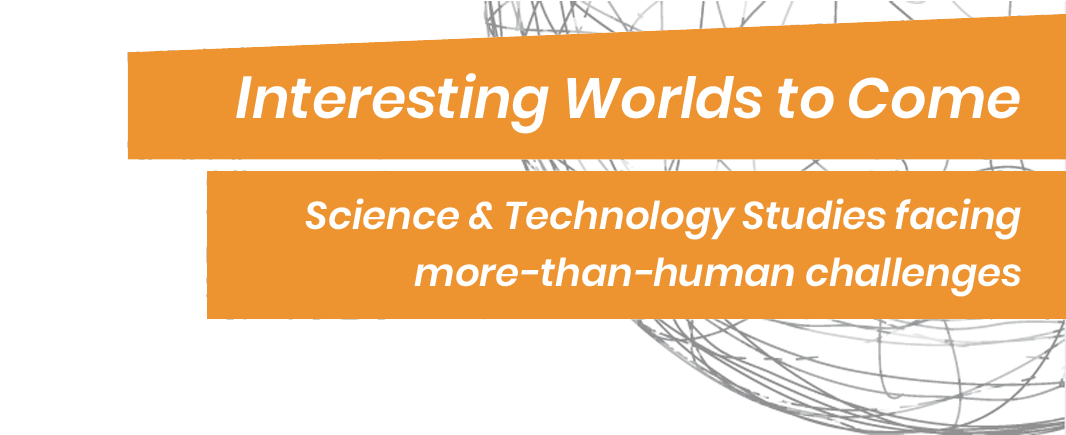 *** DEADLINE PASSED: Review of abstract submitted is about to start ***
We are happy to announce the call for abstracts to the 9th STS Italia Conference. The conference will be hosted by the University of Bologna, Italy, June 28th-30th, 2023 and organized by the Italian Society of Science and Technology Studies in collaboration with the Department of Philosophy and Communication Studies and the Department of Political and Social Sciences.
Abstracts (in English) should be submitted by January, 15th via the conference platform. Panel Convenor(s) will be responsible for reviewing, accepting/rejecting and organising submissions into their track.
Conference theme

"May you live in interesting times," the (allegedly) traditional Chinese curse goes. It is apparently derived from the actual motto "Better to be a dog in times of tranquility than a human in times of chaos." Taken together, these sayings recall that the ambiguity implicit in something defined as "interesting" depends on the perspective of who/what is involved. The 9th STS Italia Conference invites scholars from Science & Technology Studies and cognate areas to unpack the ambiguous concept of "interest" as a necessary step to tackle the challenges faced by our planet and to design worlds to come from an inter-national, inter-species and inter-generational justice perspective.
As the last couple of years has taught us once more, current challenges interest heterogeneous networks of human and non-human beings in a long-term perspective. While marking the advent of a new viral form of life, the COVID-19 pandemic has affected a number of other species, including but not limited to humans. War in Ukraine has reminded us not only of the multiple ongoing wars in and outside the Global North, but also of the destructions they bring about for the future generations of living beings and their environments, and of the extractive deluge needed to conduct them. Draughts and floods in many areas of the world have revealed not only the interdependence of remote locales, but also the differentiated, situated outcomes of climate changes for diverse species, milieus and generations.
At the same time, STS pursue an understanding of "interest" that transcends mere affection and assumes agency, involvement and intervention. Given the more-than-human nature of those challenges, more-than-human alliances need to be interested to address them. Humans alone are failing to meet the IPCC goals, to curb ongoing wars and to prevent future pandemics. We have been told that we must either adapt or perish, but the truth is that we need help. We need help to set benchmarks, to measure, to model and even to forecast.
Key dates

Call for panels
Open: September 19, 2022
Close: October 25, 2022

Deadline postponed to November 4, 2022



Panel organizers informed by November 21, 2022
Call for abstracts
Open: November 28, 2022
Close: January 15, 2023

Deadline postponed to January 22, 2023

Notification of abstract acceptance / rejection by February 20, 2023
Early-bird registration
Late registration
Publication of the conference program
Conference dates